In lean economic times, most of the business enterprises are in search for new and effective ways to streamline day-to-day operations, improve productivity and gain a competitive edge. For any business today, the first thing to look upon is the price of raw material, goods, materials and other supplies, which are crucial for the business offerings. Other than this, they also have to evaluate supply chain efficiency, production costs, resource allocation, stocks, shipment and other important factors. One area where they need to work very carefully is inventory management.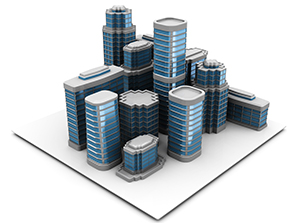 Inventory Management for Building Maintenance Companies
Just like any other business organization or enterprise, there is huge importance and necessity of simplified inventory management for a building maintenance company. Any professional Building Maintenance Company which offers janitorial, carpet cleaning and hard floor care must be careful while adding/editing inventory records. Even a small mistake can cause a severe harm. Also, they need to ensure that their current stock never goes down.
This is where; Goods Order Inventory System Pro comes as a savior.
Here are 6 reasons why GOIS Pro is a boon for building maintenance companies.
# 1
Avoid Inventory Mistakes
GOIS Pro is an advanced inventory management application that offers 'state-of-the-art' inventory features and quick tools. Unlike the manual inventory management processes, there is no probability of error or inventory mistake with GOIS Pro. Being built upon advanced cloud technology, this innovative stock management software ensures zero chances of error in your inventory calculations.
# 2
Track Stock/Assets
For any business organization, tracking inventory stocks and assets is an important activity, which is mostly carried every day. GOIS Pro allows its users to easily track the updated stocks/assets without any hassle. You can also generate quick sales, purchase and stock reports in .CSV format for an easiness in stock tracking.

# 3
Constant Access
GOIS Pro is a 'web-based' inventory management software, which can be accessed from any part of the globe through a compatible device and internet connection. GOIS Pro is compatible with all leading PCs and laptops hardware platforms. You can also download Free GOIS Pro App available on Apple iTunes and Google Play Store.
# 4
Better Security
As we know that GOIS Pro is a cloud-based inventory management software, a user needs valid credentials before entering GOIS Pro dashboard. As a result, this inventory management software ensures complete safety and security of your confidential data. It also feature some dedicated safety features to keep your confidential data safe from potential threats.

# 5
Multiple Business Units & Locations
Goods Order Inventory System Pro allows the user to maintain and manage inventory records for more than one business unit and locations through a single dashboard. You don't need different accounts for different business locations or units. GOIS Pro will handle inventory management for every business location with an ease.
# 6
Multiple User Accessibility
This feature is very helpful for those building maintenance companies, which are based in more than one location. You can add up to 25 users together with assigning different levels of accessibility and modification rights, as per their associated roles and the business need. Though, a head admin can decide and customize the administration privileges for other users.
Why Select Goods Order Inventory System Pro?
It is a well-known fact that inventory management is a complex and daunting task that can be a nightmare even for a professional manager. GOIS Pro has the right tools that your building maintenance company needs to streamline requesting, ordering, issuing, and tracking inventory. This is one of the most inventory management tools, which even can be accessed through your Apple iPhone or any Android Smartphone.
This inventory management solution is capable of handling all complex inventory management needs and challenges, which businesses face today. GOIS Pro has helped more than 50,000 users across the globe to save time, money and effort, spent upon managing inventories and stocks. With the added features, tools, and great capabilities, GOIS Pro efficiently manages each and every aspect of inventory management.

How GOIS Pro is Superior?
ü Automates your businesses' complex inventory management processes.
ü Business ready solution, which can instantly help your organization in inventory management.
ü Compatible with Mac, Windows, Linux-running PC and laptops
ü Free GOIS Pro App for Android Smartphone, tablet and Apple iPhone &iPad
ü Create Sales & Purchase Orders
ü Highly Secured & Reliable System
ü Data synchronization in real time
ü Budget friendly subscription packages
ü Complete Technical Support Available
To know more about GOIS Pro and its advanced features, Click Here!
For queries and questions on GOIS Pro Reseller Program, Contact us at:
MetaOption LLC
574 Newark Avenue, Suite 210
Jersey City, NJ 07306
Phone: +1 (201) 377-3150
Email: support@goodsorderinventory.com

Visit – www.goodsorderinventory.com