Advanced Inventory system for Desktop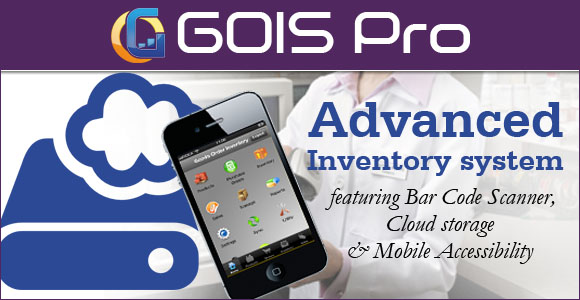 Inventory system featuring Bar Code Scanner, Cloud storage & Mobile Accessibility
The competitive working environment has made it compulsory for every enterprise and business setup to adopt latest IT support in their day-to-day working processes. The IT support not only helps in smoothing the complex processes, but also reduces the operational costs spent on them. The modern IT strengthens enterprises to take their business plans on to new levels. With the help of IT support, enterprises are now taking their business beyond boundaries as well.
The developments in the IT & Software industry have turned all the manual efforts into automated systems, which have reduced the involvement of human concern in carrying out various business works. The desktop Inventory system software is an example of such a development. Earlier, people used to record inventories manually on papers. Storing and sharing such inventories was a very tough task. Also, there always had been a chance of losing a confidential inventory database into inappropriate hands. Desktop Inventory system software is a perfect solution to all such problems.
Goods Order Inventory System Pro is advanced desktop inventory system software, which boasts many features and tools that can assist you in recording and managing your inventories. This inventory system is designed & developed by MetaOption LLC, which itself is a renowned name in the IT industry.
GOIS Pro has been developed as advanced desktop inventory system software, which is capable of performing all complex tasks that an enterprise or individual requires from it. This inventory software minimizes the effort a manager, officer or any individual invests to record and manage inventories. Utilizing the advanced tools presented in this software, a user can enter and manage inventory with an ease. This software is packed a user friendly interface, so that the user doesn't get any complications while using it.
The key features of Goods Order Inventory System Pro are-
Real time Tracking –

This feature helps the user to track real time stock reports, sales reports and other inventories.

Smartphone Accessibility

– This is the biggest advantage of using GOIS Pro. It can be accessed on Smartphone platforms as well. You can run the free GOIS Pro App on your Apple iPhone or Android Smartphone.

Bar Code Scanning

– This inventory system supports bar code scanning directly from smartphones or tablet's camera. The user doesn't need to invest in additional bar code scanning devices.

Cloud Storage

– GOIS Pro offers up to 500MBs of secured Cloud storage for recording inventory database.

Multi User Support –

GOIS Pro supports up to 25 users together on its single dashboard.

Multi Platform Compatibility –

GOIS Pro can work on various desktop platforms like Windows, Macintosh & Linux.
Goods Order Inventory System Pro boasts many other brilliant features. To have a close look at them, visit – GOIS PRO