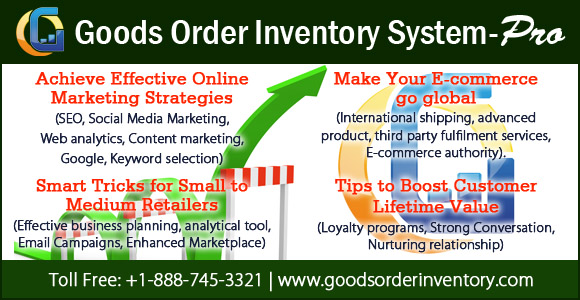 In recent times, every business requires a strong online business strategy to flourish itself online and be successful. However, if you think that you can launch an online business and make millions think overnight then this is an impossible case. To truly flourish your business in cyber space, you require an effective and affective online business strategy. Once you formulate your online business strategy, you will be on your way to entrepreneurial bliss. Effective online strategies are those which are intended to give positive results when implemented. On the other hand, affective online strategies are those which intending that to give uncertain results when implemented. In simpler words, there is no surety if the strategies would be successful or not.
Businesses, nowadays, resort to building effective online strategies instead of affective to prevent any risky situations. They don't wish to take any risk by implementing effective strategies which can also end up in negative responses. There are a million things that can be done to grow your online business. This can include writing better and more content, improving SEO, hiring trained employees and boosting social media promotion, guest blogging and get better at email marketing. Effective online business strategies are formulated instead of affective since in the former case, the results tend to be positive. For effective business strategies, results are somewhat uncertain.
There are numerous things that can be done, but the point is which strategy can help build an effective online presence. Here are some of the points to be considered while making effective online business strategies:
1. Improve the Underperforming areas: There can be areas where you are underperforming and it eventually impacts your business. Growing a business doesn't mean focusing one activity rather there are numerous activities going around. The places which are underperforming are the ones impacting your business most. There can be instances where you won't be turned your visitors into customers. Hence, the first step towards building an effective online business strategy is to improve underperforming areas. Here are few steps that can help you improve your underperforming areas:
Acquisition

: This stage is focused on one thing- getting more traffic. If you haven't experienced much digital traffic, then there is a problem with your acquisition area. In order to improve, you can test your strategies time to time and target landing pages to ensure customers experience stay consistent.


Conversion:

Once you have improved the acquisition path, the next step is to turn your visitors into paying customers. Using data wisely at this stage can have great impact on the growth of business. Test conversion rates and if macro conversion rates are less than 3%, it is a great warning sign. In order to improve such conditions, make tools such as optimizely your best friend and test visitor flows from time to time.


Retention

: If you have repeated customers, it's time to improve your customer retention. In order to determine your retention rate, determine purchase rates, churn rate and check for the customer retention value. In order to improve such condition, repeat purchase analysis, churn analysis and test email marketing frequently.
2. Don't overlook the importance of Google: Google is considered as a master with 80% of searches being done through it. Hence, business must focus on SEO for this search engine. It greatly helps in building effective online business strategy.
3. Keyword selection: Keywords are phrases and words used by users to search on search engines. Hence, the content has to be created in a way that it targets some particular 'keywords'. It is an essential factor in creating business online strategies.
4. Social Media Marketing: In recent times, social media marketing is an essential need of the hour. Hence, effective online business strategies must have social media campaigns. These campaigns help businesses to interact with consumers and update them about latest products as soon as they are rolled out.
5. Content is king: There are better chances of more buyers coming to you if you are a thought leader. Hence, post exceptional and engaging content that addresses the intent of user thoroughly.
These are some of the crucial elements of an effective online business strategy. If used properly, these can help your business reach meteoric heights in cyberspace. But it is important to prioritize every element as per its role so that no step can be used irrelevantly. Each element holds its own importance and due to this, every element has to be considered separately.
However, apart from these elements, inventory management is one of the crucial components of success of every business. Since customer demands are increasing with every passing day so companies are required to act SMART. To act smart, they must have updated inventories so that situations like 'out of stock' and 'cash flow' can be avoided. Inventory management usually involves deploying an inventory management system in place. This inventory management system helps business to turn efficient and rely on digital methods to manage the warehouse. It also enables business owners to manage their inventory while they are on the go.
Inventory management: Keeping Inventory Under Control
Inventory management refers to managing inventories in the warehouses to ensure they remain under the control of the business owner. Business owners might have multiple warehouses, so it becomes difficult for workers to maintain different warehouses effectively. In such cases, efficient and effective inventory management techniques must be deployed. Inventory management also helps in building effective online business strategies.
Out of all the tips to manage inventories effectively, the best one is to deploy Inventory management software. Now days, there are numerous inventory management systems available in the market that helps to manage and monitor inventory from anywhere. There are inventory management applications available, enabling e-commerce businesses to keep track of their inventories on the go. These inventory management systems are efficient since they are loaded with numerous features like barcode scanners, barcode printers, etc. However, while investing in any inventory management software, businesses have to ensure they know the requirements of their business.
Some of the top inventory management systems available in the market are:
Goods Order Inventory System

: It is an advanced inventory management system designed and loaded with all powerful features to manage and keep track of your inventory in a professional way. This cloud based inventory application is used by all business types.


InFlow Inventory

: It is an inventory management system used by small and mid -sized organizations effectively. It is updated at regular intervals.


Inventoria Inventory Software

: Inventoria is an advanced business inventory management helping businesses tackle their complex activities successfully.
These are some of the top inventory management systems available in the market. They are designed to help companies keep full control of their inventories, no matter wherever they are. Inventory management is a crucial part of business strategy, especially in case where businesses are customer oriented.
To conclude, effective business strategies are more crucial rather than affective business strategies. If you are one of the business owners planning to flourish in cyber space, then above mentioned points holds a huge importance. Your online business strategies should be designed in a way that these addresses the needs of customers effectively.