Advanced Free Inventory Management Software for small business enterprises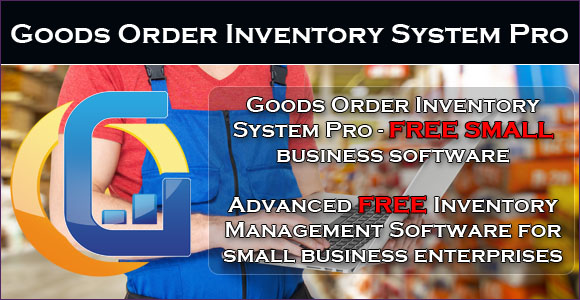 Contribution of the latest IT Support for Small Business Enterprises-
In the last ten years, there has been a major growth in the number of small business enterprises running all around the globe. This has led to a vast rise in the competition level almost in each and every sector. Every business enterprise is busy framing unique and innovative plans, which can help them in staying ahead of their rivals and earning huge amounts of profit.
Small business enterprises are based on low capital investments and limited resources. Hence, the owners or managers of such enterprises need to invest great zeal of management works to control the business processes and run the enterprise in profits from day one.
The latest IT support has strengthened small business enterprises to simplify and automate complex business processes, which required a great amount of time and human involvements. This support doesn't only consist of IT peripherals or hardware components, but also includes advanced and innovative software, which provides tons of flexibilities to the users.
What is an inventory software? And why it is really needed?
An inventory management system is an example of one such innovative software, which caters all the requirements by an individual or business enterprise from their inventory management system. Inventory management software is a complete and all-in-one platform, for recording, managing and monitoring the inventory database of a business enterprise.
Inventory system packs many brilliant features, which makes it a must have software for business enterprises. It doesn't matter what type of business enterprise you own, either it manufactures products or is trading firm, inventory software is a must to control and manage the inventories.
GOIS Pro – Free Inventory Application
GOIS Pro is an advanced inventory management software, which packs many brilliant tools and features, added to assist the users for recording or managing their inventory database. It is free online software, which can be accessed on various platforms like Macintosh, Windows, Linux, and devices like Android Smartphone/tablets or Apple iPhone and iPads. The Mobile Accessibility feature enables the users to add, edit, monitor or share their inventory database on the go as well.
GOIS Pro is developed by MetaOption LLC, which itself is a renowned name for providing innovative IT Solutions & Services on the global reach. Goods Order Inventory System Pro is a complete inventory software, which can be used in various sectors around the globe.
The key features of GOIS Pro are-
Bar Code Scanning

Real Time Tracking

Multi User Support

Advanced sorting & Filtering

Secured Cloud Storage

Email Orders

Mobile Accessibility

Stock Management

Database Management

Currency, Theme & Time zone Settings

Sales & Purchase Notes

Global Access
To know more about GOIS Pro, Visit – http://www.goodsorderinventory.com/