Gaining control of inventory is a core issue facing companies in the food industry. Margins are slim, products are often delicate and perishable, and government safety rules are increasingly rigorous. You face the challenges of global supply chains, transportation issues, and fluctuating consumer demand.
To run a successful food company, you need the right inventory management tools in place to handle the supply chain, delivery of the product, and the safety of the goods for consumers.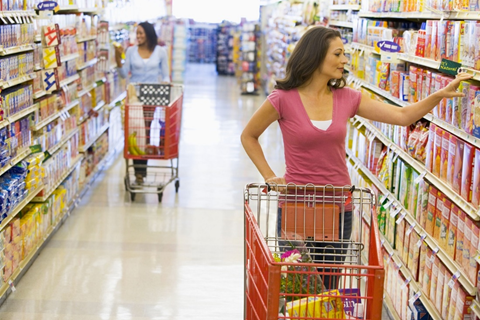 Increase visibility into your inventory systems
Today's inventory control software can collect and analyze data, helping you establish better business decisions about:
Inventory turns and expiration monitoring
Reduce waste and optimize shelf life of perishables
Warehouse location management
Reduce spoilage costs and cut risk of cross-contamination
Sales forecasting
Avoid overstocking
Industry experts can assist you choose the appropriate inventory control solutions to decrease waste, reduce complexity and recall exposure, better forecasting, and significantly boost your business operation.
Raw Material Management
Keep a track of the Stock requirements through our Raw Material Management feature.
Set re-order levels for each item in the Inventory. You can set alerts that remind you to order for more when the item stock reaches the re-order level.
Manage the Shelf Life of the items, especially for the perishables. Get notified when the items reach their expiry date.
Reduce stock write-offs
Customer expectations have never been higher with food and beverage products. A lag in operations for food distribution can result in costly errors. It can contribute to overproduction, product expiry or expensive write-offs. It can also restrain your ability to quickly replenish best-selling products, causing missed sales and reduced profitability.
A good Inventory Management system lets you match your supply and demand with inbuilt functionality to predict trends and seasonality.
Maintain Traceability
Traceability also enables companies to effectively combat costly food waste by pinpointing the processes where waste occurs. Improving traceability is a key step in reducing waste and inefficiencies.
Through an easy-to-use, accessible interface, Inventory Management Software provides:
Expiration tracking
Lot management
Process information faster
Detailed Lot & Sub-Lot Management and Traceability
Thus, getting the right inventory management solution can likewise help you balance your inventory more effectively. If you possess an overabundance of inventory stock, then you risk it going off and being wasted. Nevertheless, if you do not deliver enough food, you will risk losing customers and wholesalers when you cannot accomplish the orders. Inventory management can track the history of goods sold, and can help you forecast for future demand. It can run algorithms to see what levels are acceptable and compile a ream of information to yield inventory stock optimisation.
Moreover, these solutions can help plan your warehouse. Depending on the movement of certain food items, including temperature controlled ones, the system can help you gauge where certain products should be located.
Learn more benefits of cloud-based inventory management software.