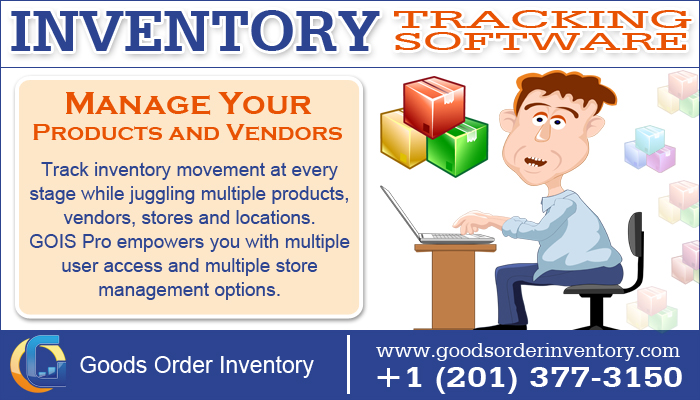 5 reasons why GIOS Pro is the best Inventory Management System
Goods Order Inventory System Pro has been designed to fulfill all the needs which requirements which SMEs or even any individual will seek from his/her Inventory management solution. One of the biggest advantages of this inventory application is that it can be accessed on various platforms and devices, including your PCs, Laptops, Linux OS, Macintosh, Android Smartphones/tablets and Apple iPhone & iPads. GIOS Pro is a free inventory system which enables SMEs to manage their various inventory needs like recording sales & purchase entries, monitoring stock & sales figures, saving important database and many more.
5 reasons why GIOS Pro is the best free Inventory Management System:
#1
Mobile Accesibility
GIOS Pro features mobile accessibility, which means that it can be accessed on your Smartphone, tablet and laptop. Hence, you can control your inventory system on the go. The inventories recorded on GIOS Pro's web application will be stored on a central server, so it can be accessed from any part of the globe on a compatible device.
#2
Multi User Support
You can add up to 25 users together on the single dashboard of GOIS Pro to control & manage the inventories. This feature is beneficial for those SMEs who have their setups in multiple locations. This feature provides a common platform where managers working at different locations can know about the current stock status at the warehouses.
#3
Bar Code Scanning
Goods Order Inventory System Pro is a free online barcode inventory application. With GIOS Pro, you can assign a unique bar code for all your products in stock to maintain their individual identity. Further, you can access all the details about the products like its vendor's name, date of purchase, product's category, billing details and more by just scanning the bar codes. The scanning operation can be managed from your Smartphone's or tablet's camera also.
# 4
Contact Lists
Goods Order Inventory System Pro is all-in-one inventory database software. You can maintain an elaborate database of all your regular suppliers, vendors and buyers. These details are much needed when you are on the go or not at your business premises. Using GOIS Pro, you can directly send fresh orders to the suppliers on their email via its dashboard. You don't have to access your mail account every time for the same.
# 5
Tracking
With GIOS Pro, You can keep an eye on the various aspects of inventories, including stocks, sales and in-transit orders. This helps in maintaining a flow bridging the time gap of new orders. GIOS Pro enables you to sort and filter products belonging to different categories. Hence, you can track the current status of stock or sales of different products simultaneously on a single dashboard.
Goods Order Inventory System Pro is a complete inventory application which boasts many advanced features benefiting your enterprises's inventories. The advanced tools of GOIS Pro help its user to record inventories without any complications. Give us a call today to know more about the best inventory application…!!!