A way to keep their inventory in check is required by each and every manufacturer, supplier, wholesaler, retailer, and business organizations to manage their stock. Without a well-defined system, any business will suffer from confusion, delays, and errors during the day to day operations.
What Is Serial Number Inventory Tracking?
Organizing and accounting for an entire inventory of items is difficult to work, and having a complicated system in place can result in inefficiency and errors. Serial numbers are helpful to businesses looking for a thorough method of organization to apply to their stock.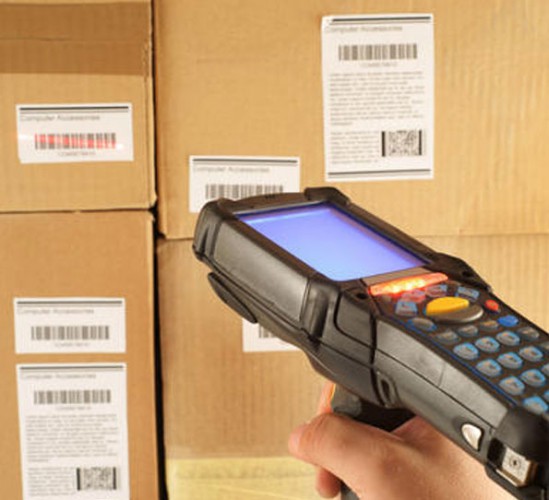 When used in warehouses and for business purposes, serial numbers keep track of individual units, rather than lots of shipments or production batches. Items organized into lots can share an equivalent number or identification code. Serial numbers are never shared. Instead, they are separately assigned to single items and are never repeated, acting equally to a fingerprint.
Assigning and using these codes, manufacturers, and merchants can track individual items throughout the entire process of buying, storage, production, sale, distribution, and post-sale customer support, like warranty claims, refunds and returns. Any distinctive factors will verify the numbers and letters. However, they can't be as similar to any other code previously used.
Using serial numbers as a system to create an easily sortable inventory makes management less complicated and more efficient especially in cases where a merchant or warehouse is storing and shipping many of the similar units quickly.
What Are the Benefits of using Serial Number Inventory Tracking?
Manage your inventory with the help of assigning serial codes could be a move that will bring several added benefits to your business organization.
Along with keeping organized, you can:
• Boost Efficiency: You will see a higher level of efficiency, as each item is easy to locate and track. The visible organization allows or permits you to improve workflow processes with no more difficulties or delays.
• Easily Track Stock and Items: The documentation will allow you and your suppliers or clients to track and trace any single item back to the point of its manufacturing. If any of the products or close groups of products facing any issues, the manufacturer can check to see if a production error is a cause or if it's on the customer side.
• Provide Better Customer Support: Your company will handle and investigate warranty claims, return, and refunds from improper manufacturing or production faults. Also, you can provide your customers with particular details regarding their model, which is based on the serial code.
• Restrain Fraud: You'll be ready to make sure about the returned item is that the same product you sent, just by checking if the serial number is that the same.
• Identify Standard Products: Tracking the serial numbers of sold products will provide you a list of your topmost sellers — this will permit you to be informed about the replenishment of the stock decision when the time comes.
• Lessen the Risk of Error: While operating with heavily regulated businesses and products, creating a shipping error will be a big mistake. But, with properly organized serial tracking of Inventory with GOIS (Goods Order Inventory System), you'll avoid and lessen the risk.
• Analyze Sales and Records: Each sale and shipment will provide you the information about your business, top customers, and remaining stock. With an organized system, GOIS (Goods Order Inventory System) you can easily view these statistics at any time without any restrictions.
Why not try it out for yourself? We, Offer a 14Day Free Trial, so you can see just how much Goods Order Inventory can help your business.
For more information and a tailored demonstration, please contact us or at sales@goodsorderinventory.com