Inventory stock loss refers to the difference between the physical count of your stock and the amount your records say you should have. It is something that retail companies are wary of. It can be caused by several factors such as theft, damages, spoilage or administrative errors on stock movements. In order for you to prevent Inventory stock loss, you need proper inventory management strategies.
Good Order Inventory Management will help you automate your workflows so you can focus on growing your business.
Click here to start your FREE trial now.
Unlike dead stock, which refers to stock that's sitting on shelves and unlikely ever to be sold, Inventory stock loss is any loss of inventory that isn't due to stock being sold. Some of the biggest culprits of Inventory stock loss are theft, damage to stock, and mismanagement of inventory.
Here are six ways you can implement to keep your inventory safe.
Implement a double-check system
One of the most straightforward ways to prevent inaccuracies in inventory management and stocktake is to have more than one person do a check when accepting inventory, signing off on invoices, etc. Introducing a system of double checks is also a good way to pinpoint and rectify any stages in the inventory management process where mistakes are occurring.
Create a Barcode & SKU Number for Each Item
Barcodes and SKU numbers on your items are very helpful for inventory tracking. Labeling your items helps ensure all items are well recorded, thus avoiding inventory loss. To make it easier for you to track your inventory and generate barcodes, consider using a barcode system that is integrable with barcode scanners and an inventory management system.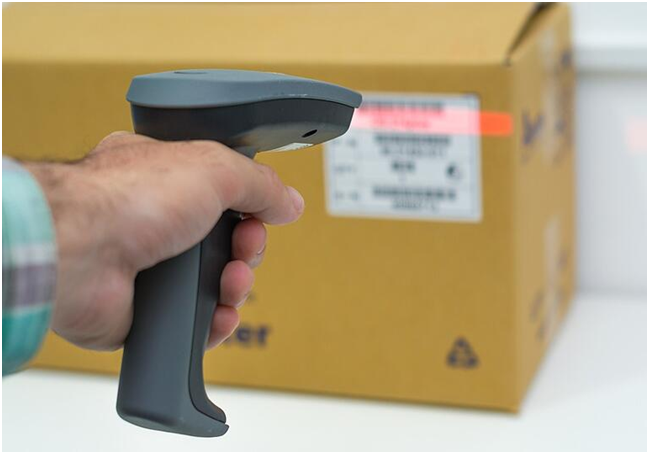 Conduct employee training
35.8% of Inventory stock loss is due to employee theft, which means it's critical to properly screen candidates. Depending on your business, you may want to ask for employee references and do a background check before hiring. It's also important to have training procedures in place, so that staff members know how to handle inventory properly and count stock.
Automate inventory management with software
The reality is that many inaccuracies in stock levels are due to human error. By streamlining and organizing your stock using a dedicated inventory management software, you can reduce manual handling and processing of stock, and cut down on Inventory stock loss due to administrative mistakes.
Plan for busy time
It can be especially difficult to accurately count and record stock during busy periods when demand is higher, staff are under pressure, and returns and exchanges tend to increase. Making sure you're adequately prepared for peak sales periods ahead of time means you'll have the proper systems in place to continue to manage inventory levels efficiently when demand increases.
Prevent Inventory stock loss by Automating Your Inventory Management
Each time you do a physical inventory count, compare the totals with your recorded inventory levels and calculate your percentage of Inventory stock loss. Ideally, this number will decrease over time as you refine your inventory management techniques. If the percentage of Inventory stock loss increases, it's time to examine why this might be happening and circle back to the techniques above to ensure you have proper monitors and controls in place.
Get in touch with us to get assistance in setting up a great inventory management system. We will help you make the most efficient use of your resources and make the most of your online business.
You can also try our 30-day free trial of Online Inventory Management.
Find out more benefits of cloud-based inventory management software.
Contact us for a detailed DEMO of the Inventory Management Software.