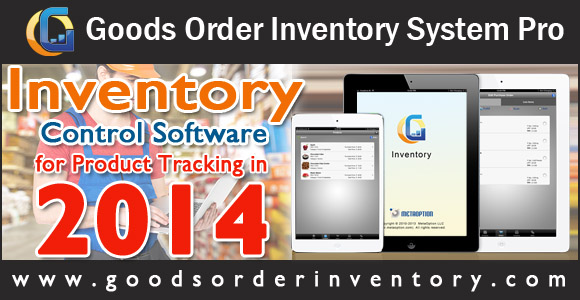 Inventory Control Software has become a central function in real-time management of business since 2013 and this trend is expected to grow through 2014. A major catalyst for this could be the advance in technology and inventory management software which ensures that current information is always easily accessible to the key decision-makers. For a manufacturing company, wholesaler or retailer the inventory status is a key performance indicator (KPI).
Inventory Control and Product Tracking
Product tracking has revolutionized the way producers and suppliers ship goods by creating batches and organizing their warehouse using the agile warehouse management system. Technology has been the instigator for this trend and mobile technology has added a growth impetus with mobile applications such as Goods Order Inventory Management System (GOIS) that are easily accessible to small and medium sized businesses as well. These applications have brought down the cost of technology down to free availability and low-cost subscriptions for rich features.
Features of GOIS Pro
Since GOIS Pro is an open source inventory management system, it can be easily used across devices and platforms, in a secure environment. The application is free for download and has scalability options, which means you only pay for the amount of use you put it to. It uses the mobile device camera lens as a barcode scanner, which translates to lesser investment on scanning equipment and easy access to product related information, unit by unit.
The inventory management system application has in-built option for placing orders with vendors via email, which enables them to meet unexpected demand, unnoticed chart growth patterns or to simply plan ahead to tackle inventory based seasonal changes.
Product Tracking Software for Small Business
Latest technological trends have spurred on growth and innovation in several exciting fields, making product tracking technologies easily accessible to everyone. With the latest consumerization trend, high-class tracking technologies are now easily spotted even in small business operations. Online inventory management solutions such as GOIS Pro can start small and be scaled as per the business needs. The varied options presented enable RFID, cloud-based delivery management and warehouse management software in small and medium sized companies as well.
The benefits are incremental while the costs continue to drop and before long it can be expected that SMEs will be tapping into advanced technologies to guarantee quality and save money.
To know more, Visit – https://www.goodsorderinventory.com/