Importance of Inventory Management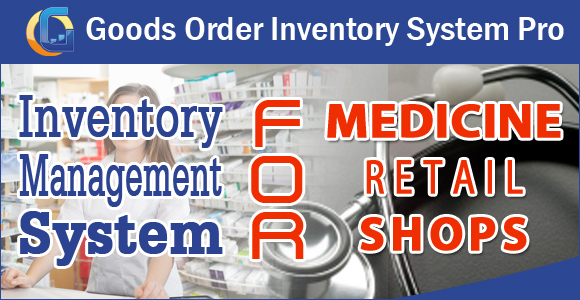 If you are running a business enterprise or even a small grocery store, you must be aware of the importance of keeping an updated inventory record of your business. Every manufacturing, retail, trade and other type of business setup must keep an inventory database, as it helps in tracking the current working status of the business enterprise. Also, it helps in framing new business strategies, which could bring huge profits for the business enterprise.
Introduction of Inventory Management Software
Earlier, people used to keep inventory records on the papers. But managing and maintaining the inventory records on the papers is a very tough job. Also, these inventory databases are always prone to get lost or reach with inappropriate hands. But with the latest technology development, keeping inventory records is now an easy task. Nowadays, there re various inventory management software available online, which helps all types of business enterprises to efficiently manage their complex inventory databases.
According to Wikipedia, "Inventory management software is a computer-based system for tracking inventory levels, orders, sales and deliveries. It can also be used in the manufacturing industry to create a work order, bill of materials and other production-related documents. Companies use inventory management software to avoid product overstock and outages. It is a tool for organizing inventory data that before was generally stored in hard-copy form or in spreadsheets. It is often associated with and is similar to distribution software, as distributors that can compete with less cash tied up in inventories have a distinct advantage over their competitors."
Challenges faced by Medicine Retail Shops
Running a medicine retail store has never been an easy job. It requires lots of management skills and expertise planning to have a smooth workflow in your medicine retail shop. Also, one must manage the medicine retail shop in such a fashion, that each and every stock lot is well placed. Since a medicine shop deals in more than hundreds or probably thousands of medicines, managing and keeping the stocks is the most difficult job.
A medicine retail shop faces various types of challenges in its day-to-day operational works. Some of them are-
Shortage of essential & lifesaving medicines from stock

Overstock of any particular medicine

Tracking the expiry date of medicines in the stock

Verifying the expiry date & price of medicines, before selling it to the customer.

Sorting Medicines, which need special attention for storage

Generating Bills

Arranging medicines in such a way, that it easily gets found in the time of need.

Keeping a contact database of the suppliers
Solution
An advanced inventory management software is the best solution for all types of requirements by a medicine retail shop for managing and keeping its complex inventory databases. An inventory software contains various advanced features and tools, which assists a user in recording the inventories with an ease. It also helps in simplifying various day-to-day operational works, which engages other resources.
Also, many of the latest inventory systems can run on various hardware and software platforms, including Apple iPhone/iPad and Android Smartphones and tablets. The Smartphone accessibility feature enables the user to view, add, edit or manage the inventory records on the go.
Benefits of an inventory software for Medicine Retail Shops
Managed Stock inventory database

No Stock out situation for essential and life saving medicines

No overstock situations

Easily tracking of the expiry date of medicines in-stock

Instant billing options

Generation of stock & sales reports

Advanced Sorting without any complications

Database Management
Goods Order Inventory System Pro is an advanced inventory management software, which can be used in your medicine retail shops. This inventory software packs tons of latest features. To know more, Visit – https://www.goodsorderinventory.com/