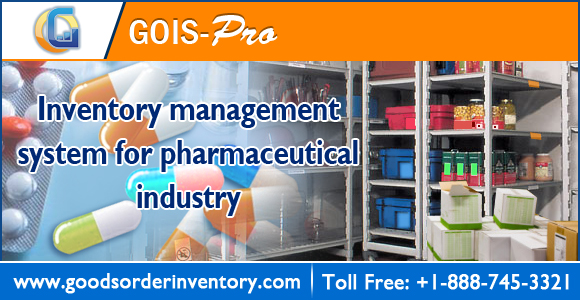 Inventory management system basically consists of a powerful and flexible set of features which help you in managing and reporting your inventory information. This system makes the process of maintaining an appropriate level of stocks in a warehouse quite easy. Some major activities performed by an inventory management system involve identifying inventory, providing replenishment techniques, setting targets, monitoring item usage, reconciling the inventory balances and reporting inventory status.
Inventory Management Software:
Whether it is a big company or a small business like book shops, florists, coffee shops etc, the need for managing inventory is equally important. On the other hand, if you have just started with your business, then it becomes quite difficult to spend on new inventory management software. However, with the inventory tracking software for iPad you do not have any need to go with some popular inventory software. An inventory tracker is basically built for those people who would prefer to enter into more depth of inventory management topic than learning just the basic about it.
Automating the supply chain of your company or inventory management may seem a bit difficult whether you are upgrading to outdated inventory management software or starting with a brand new one.  Here also an iPad inventory management software also makes for a good option and will never ask you to manage your inventory like a pro.
Usage in Pharmaceutical Industry:
We know managing an inventory is important for every business, whether it is small or big, domestic or international business. In this article, we will discuss a few necessities for an inventory management system for pharmaceutical industries. The inventory management system plays a vital role in a pharmaceutical industry. For an individual dealing in pharmaceuticals it becomes necessary to learn the logistics process for a business.
Logistics are quite important in this line of work and are important for taking your business at maximum efficiency. The day to day functioning of an organization might be interrupted if the supply of pharmaceuticals is not ready on time. Also, if there are any issues reported with the logistics then we will notice that the pharmaceutical company will not work properly.
So, for the proper working of this industry, it becomes important to develop direct communication between the pharmaceutical supplier and the business. Direct communication is necessary because the supply demands or your business can change at any moment.
Inventory Tracking:
Today, almost all of the companies need to have inventory management software no matter the business is a small or big. Businesses can also benefit with the free iPad inventory management software. If you have just started with a small business and have a few products for sale, you need an inventory tracking software.
Inventory tracking becomes difficult as soon your business starts flourishing and you start making huge profits out of it. On the other hand, the need for capturing the item number, quantity on hand, item cost etc. becomes necessary. Managing inventory becomes more critical for the companies that produce a certain range of products which are composed of the raw materials and are sold with an expiry date.
In a pharmaceutical company, the raw materials have an expiry date associated with them so it becomes important to set a minimal safety stock for such items. The companies, mostly try out keeping a minimum stock of products which will help in tracking your business easily.