Need of an Inventory Management System for Retail Business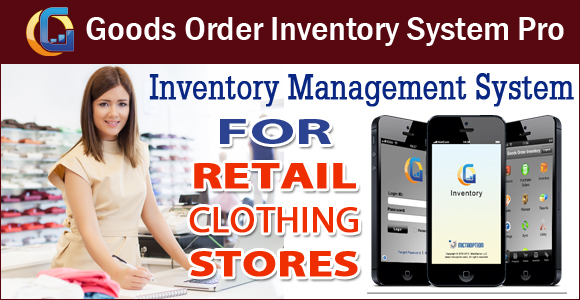 Nowadays, every retail business needs an advanced inventory management system, which can handle its complex inventory recording needs. The retail and trade firms need to update their stock inventory database at regular intervals to run a fruitful business. Keeping an updated inventory database has become a requirement for them, as the person responsible for managing it must be aware of the current stock reports. No retail store would ever want to face overstock or stock out situations.
An advanced inventory management system will look after all the needs of a retail store. It also assists in simplifying various day-to-day operational works, which engages various other resources. The advanced features and helpful tools have made an inventory management system must have for all types of business enterprises.
Challenges faced by Retail Clothing Stores
Strain out of any particular garment type or material, which is in heavy need

Overstock of those clothes, which isn't in demand

Preparing Sales & Stock reports on a regular basis

Accessing a specific detail from the inventory database. Example – Viewing current stock level of any particular garment

Tracking real time stock levels
Solution
A retail clothing store requires lots of management and control standards for its running. The owner or the person responsible for managing the retail store must be aware of the daily sales and stock reports. This helps him/her to know which garment or clothing fabric is in demand, and which isn't. An updated inventory database would provide many other information, which would be helpful in running the retail store in profits.
An inventory management software is the best solution for all types of retail business firms. This software assists a retail business for recording and managing the inventory database, without any complications. An advanced inventory software packs many helpful tools and features, which assist a user in viewing, adding, editing or sharing the inventory records.
One can find many types of online inventory software, available for free download. This software can work on various hardware and software platforms, including your Apple iPhone/iPad and Android Smartphones & Tablets.
Key Features of an Inventory Management Software-
Real Time Tracking

Multiuser Support

Mobile Accessibilty

Multiple Location Accessibility

Security

Bar Code Scanning

Multiplatform Accessibilty

Advanced Sorting & filtering

Cloud Support

Email Orders

Manage Purchase & Sales Orders

Generate Sales & profits Reports

Database Management
Goods Order Inventory System Pro is an advanced inventory management system, which features all the above stated features. This software is also available as a free application for Smartphones and tablets. To know more, Visit – http://www.goodsorderinventory.com/