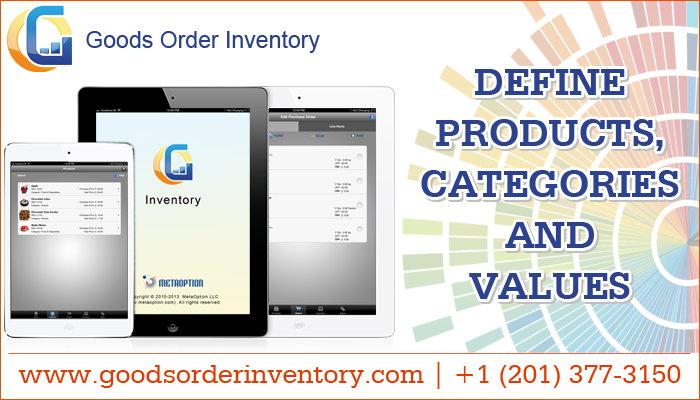 Benefits of using GOIS Pro for your Grocery Store
It is well known that running a grocery store is not an easy task to perform. It takes lots of effort and management works to run a grocery store in a fruitful manner. As a grocery store needs to operate with more than one vendor or supplier, the proprietor of a grocery store must maintain the inventories in a sophisticated manner. A well managed inventory helps a grocery store to run its business in an uncomplicated manner.
GOIS Pro is an advanced system software, which is designed as a complete inventory solution. This free inventory application boasts many useful tools and features which caters all the inventory needs of a grocery store. If you are running a grocery store, it is advisable to use GOIS Pro as your inventory software. This application is capable of managing your inventories in a well managed way.
GOIS Pro is an advanced inventory application which can be accessed and controlled from various mobile platforms and devices. There are many other useful features of Goods Order Inventory System Pro which can help your inventory management requirements.
Some useful features of GOIS Pro that can benefit your grocery store are-
Real Time Tracking- This application features real time tracking. This tool enables the user to keep an eye on his current stock status and in-transit orders. A user can monitor the inventories, even on the go, on his Smartphone or tablet. This reduces the possibilities of over stock of any particular item.
Bar Code Scanning- It is an advanced bar code scanning inventory application. The user can specify a unique bar code to a product for maintaining its individual identity. Later, S/he can perform the bar code scanning process directly from his/her Smartphones or tablet's camera. With GOIS Pro, you don't have to purchase any other hardware for bar code scanning operations.
Multi-Platform Support- GOIS Pro can be accessed on various platforms and devices, including Macintosh, Linux, Windows PCs/Laptops, Apple iPhone/iPad and Android Smartphones & tablets.
Multi-user Support- Goods Order Inventory System Pro supports up to 25 users together on its single dashboard. This means that 25 people can together control inventories of any enterprise. GOIS Pro multi-user support is highly secured.
Cloud Storage- GOIS Pro serves up to 500MBs of Cloud Storage to its user. The user can utilize Cloud Storage capacity to store important data inventories. Also, these inventories can be accessed from any part of the sphere on a compatible device.
Database Management- This inventory software is also a complete database management system software. The user of GOIS Pro can manage its important database without any hassle using GOIS Pro. S/he can also store important information, including contact details of vendors and suppliers in a secured way using GOIS Pro.
Goods Order Inventory System Pro is a complete online inventory system which is being utilized by many sectors including automobiles, retail stores, wholesalers, warehouses, restaurants, hotels, manufacturing industries, hospitals and more.
Visit GOIS PRO to know more about the advanced features of our App.