An efficient product management software refers to record the products details and manage the product transactions and provide information at the right time for the need of business. Product management is the principle and business process controlling flow of a product from market to store or manufacturing unit to store and store to market through a timely deliverable service with customer delivery and service in order to generate the largest amount of revenue to a business.
Use of a Product Management Software in case of a Manufacturing Company
In case of a Manufacturing company, the Product Management Software plays a major role in recording the raw material details and manufactured products and Works in progress.
Raw Materials: 
Raw materials are the base of the product through which the production or manufacturing works can be going on. It's very critical to assume the quantity of raw materials used for some quantity of products ordered by customers. The product management software records the total quantity of raw materials used for production and also records quantity of extra raw materials after finishing of production. So we can calculate costing of the product according to the use of raw materials, time duration and other direct expenses such as wages and other resources and over heads. So the costing of Product is dependent on completeness and efficiency of Product Management Software.
Manufactured Products:
Manufactured Products are the finished products after manufacturing or production process. Now the Product Management Software (PMS) will record the quantity of Products to be delivered and quantity of Products to be stored in store area with proper costing. Also there will be some information marked on the product with Manufacturing Date, Expiry date, Name of Raw materials included and any side effects and precaution for users to be followed during use of manufactured products.
Works in Progress:
The Quantity of Works in Progress Goods which are under production during the end of the month. Sometimes due to OD or CC a/c provider Banks ask for Current assets, Purchase and Sales details of the company in order to calculate the status of company. That time the calculation of Products which are under production is required in order to calculate profit. Also at the end of the financial year the calculation of the "product at works in progress" is required.
From the above description we will be able to understand clearly about the function of PMS for business organization. It helps in control manufacturing unit as well as store.  The past record of production helps in making budget for new products such as Purchasing Raw Materials, Wages, Time frame, etc. And also PMS helps in saving of revenue by restricting wastage of extra raw materials, excess wages and deliverable in committed time frame. So the customer will be happy to have products in time.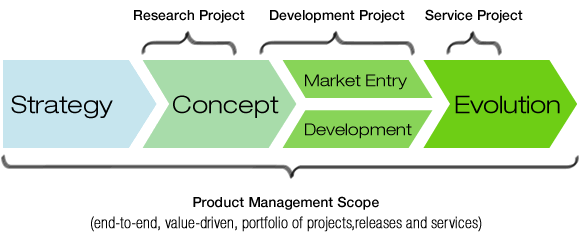 Improvement of Planning of Management
The PMS helps Production Management, R& D dept, Q&C Dept in improvement of quality of products in lesser expenses the past production records. A product can be delivered to the buyers or customers or users. There are various types of Products existing in the market. It can be a mixed form of materials, systems, processes and delivery. PMS provides big assistance to Product Management Personnel of manufacturing industries as well as trading industries to control on products in a profit motive way.
The Top level user of PMS is known as Production Manager or Product Manager.
8 Essential Tips for handling your Product Management Software
1.  Master Data should be entered and updated by a well trained software qualified person.
2.  The Data entry end users ld have proper training about data entry principle.
3.  The Database supervisor must be able to recheck the data format as well as correctness.
4.  As for a perfect PMS there should be two types End users responsible. One is makers or Data Entry operator and another is Checker or authorize person.
5.  The database used for PMS should be able to flexible speed and errorless environment by implementing various Triggers and Stored procedures.
6.  The Function of PMS should be customizable so that supervisor or Product manager should be able to change the function such as Mathematical function or tax related function.
7.  There should be invoicing facilities so that we can record all kind of manufacturing and sales activities in one place.
8.  Audit Can be done with less effort and time.