In today's competitive business era, we know how important it is to
maintain a good and healthy relationship with your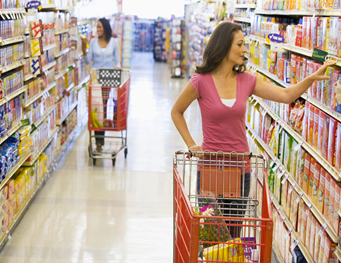 clients and customers. SMEs know how crucial customer satisfaction is crucial for their business. And hence, they are always in search of strong, effective and proven ways to improve customer satisfaction, which can nurture their revenue and profits.
There are several ways which'll guide you how to improve customer satisfaction for your retail, trade or supply chain business. However, it is very important to get the basics right before opting for innovations in the hurry to increase customer satisfaction.
A well-managed and up-to-date inventory can help you improve customer satisfaction. Once your prospect customers find the ordering and tracking process easy, and they get their product delivered on time, they'll become an asset for your company, which'll return to you for future purchases as well. Remember, nothing can replace a happy and satisfied customer as it is a prospect for future business as well. And hence, customer satisfaction can directly impact your business revenue as well.
Here, we list some of the proven ways that enhance customer satisfaction with inventory management.
On-Time Order Fulfillment
Thanks to an advanced inventory management software, you can significantly control your warehouse operations and reduce your order fulfillment time. Any customer would expect speedy order delivery, which means you have to speed up the pick, pack and shipping processes. For which, you need to have an organized warehouse and other storage areas.
Implementing an automated inventory management software will allow you to organize your inventory stock and locate them easily for improved turnaround times, hassle free dispatch and quicker delivery. This will also streamline the fulfillment process with analytical tools that'll help you to know which products are selling fast, so that they can be stocked back, while reducing the slow-moving stocks at the same time.
Return Management
When it comes to product returns, your customer will always expect a quick return process so that it may return the product for any said reason and get its replacement without any much hassle. And if, you are able to complete the return process smoothly, you'll definitely earn one more satisfied customer.
With a modern inventory management system, you can easily track all the relevant data concerned to return items and maintain the additional inventory levels. Also, you can further monitor the reasons behind the returns or address issues to reduce return requests and improve customer satisfaction.
Increased Visibility Across Warehouse Locations
SMEs which have their warehouse located in more than one geographic location often find it difficult to track the current and updated stock reports of all warehouses together in real-time. They don't have the option to have their inventory data seamlessly tied together for a holistic view of their inventory. For which, they use more than one database or stock management software for every individual location.
Since these systems are not connected with each other, they won't be able to know if other warehouse can fulfill the requirement of a specific product, which is in demand at another location. This is where a cloud-based inventory management software can help you track real-time updated stock reports for more than one warehouse based in different locations, seamlessly tied together.
Pricing
When you have a particular product sitting in your inventory for more than desired time, you can quickly reduce its price or offer additional discounts. When you don't carry extra inventory for longer periods of time, the inventory costs will decrease. Also, since the customers will get extra savings, chances of turning them into satisfied customers increase significantly.
Customer Support
An optimal inventory management is all about having what your customer wants, where and when they want it, while customer service is all about meeting and exceeding customer expectations. Once your inventory management processes become smooth and seamless, you'll be able to concentrate on offering top-end customer service and support to your existing and new customers. Having the right inventory management software will allow you to focus on offering the best customer support, and hence, enhancing customer satisfaction.
Find out more benefits of cloud-based inventory management software.
Ready to give us a try? Sign up today for your FREE trial! Contact us for a detailed DEMO of the Inventory Management Software.