In today's ever-changing business environment, every enterprise across the sphere is facing a number of business challenges affecting their day-to-day workflow. Keeping major business challenges like increasing competition, operational costs and shrinking profits aside, there are many other business challenges which affect businesses on a large scale.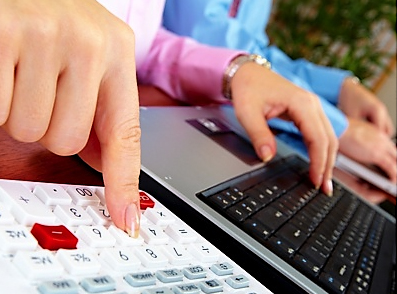 Need of an Asset Management Solution
Maintaining a complete, accurate and up-to-date inventory database can be a challenging and tedious task for small and medium scale businesses that have limited resources. Similarly, asset management can also be a challenging task when your retail business is active in more than one location, or you have limited workforce.
Retail business and supply chain groups dealing in more than one product/item also face a tough time tracking their assets and stock inventory. This is where; the innovative software technologies come as a savior.
Today, one can find a number of asset management software solutions available in the market, which aims to simplify and automate asset management for your business enterprise. With so many options available, 'cloud' based asset management software solutions are considered an affordable and reliable choice.
Automating Asset Management with Goods Order Inventory System Pro
Goods Order Inventory System Pro – the name of innovation in inventory management software arena empowers businesses to track their assets and inventory stocks without any fuss. With over 50,000+ active subscribers, GOIS Pro has emerged as the most trusted and reliable inventory management software for small and medium business enterprises.
GOIS Pro is a cloud-based inventory management solution, which can be accessed by a number of hardware platforms, including an Android Smartphone and Apple iPhone. You simply need to download the free GOIS Pro App on your smartphone and configure your account to track assets and inventory reports on-the-go.

Centralized Database
Goods Order Inventory System Pro records all your business inventory data on a centralized and secured 'cloud' allowing you to store the entire data at one place.
Maintain Detailed Records
Add inventory data in multiple categories and groups for easy tracking. This feature is very helpful for businesses dealing in various products/items.
Time-Saving
GOIS Pro empowers businesses to save quality time and efforts spent on adding, editing, updating and tracking data. The advanced asset management tools automate every complex procedure for you.
Database Security
Goods Order Inventory System Pro is highly-secured cloud-based asset control software, which is protected against all potential threats. All your confidential business data is safe and secured with GOIS Pro.
Reduced Paperwork
Say good-bye to the old and traditional way of inventory management on papers, With GOIS Pro, you can track your inventory and asset database on an iPad or Android tablet. Or simply use any web-browser to access Goods Order Inventory System Pro.
Quick Reports
Generate quick reports in .csv format for easy accessibility and sharing. You don't have to sit for long hours and create manual reports. GOIS Pro generates updated business reports within seconds.
Multi-location Accessibility
Track your assets on-the-go. All you need is a compatible hardware device and an internet connection. You can access GOIS pro from any part of the globe at anytime, and track updated inventory reports in the real-time.
With these and so many other features available, Goods Order Inventory System Pro is one of the most powerful business solutions, you must start using from today. Many leading business groups have trusted upon GOIS Pro to handle their inventory and asset management needs.
If you aren't sure how GOIS Pro will be helpful for your individual needs, contact us today. We'll be more than happy to answer all your queries.
To learn more about the advanced features of GOIS Pro, Click Here.

GOIS Pro Download Links
Download Links-
Contact Goods Order Inventory System Pro
MetaOption LLC
574 Newark Avenue, Suite 210
Jersey City, NJ 07306
Phone: +1 (201) 377-3150
Email: support@goodsorderinventory.com
Visit – www.goodsorderinventory.com