In the Overstalking business, it is quite possibly the most difficult thing for organizations to do is to manage inventory. It is a balancing act. You need to guarantee you have enough to take care of the relative multitude of incoming orders, however on the other side, you do not need there to be excessively so you end up with additional inventory floundering on the racks. Stock outs not only affect your sales, but they also ruin your brand image and your reputation with your customers.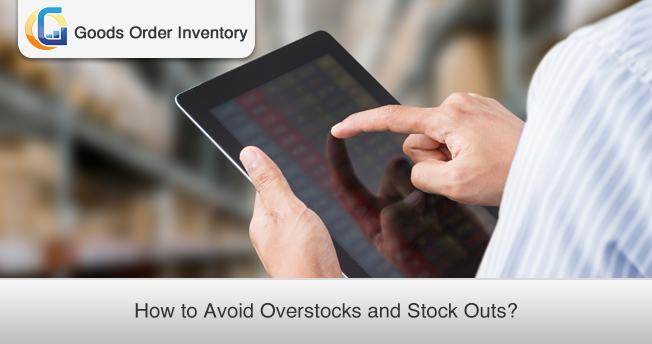 Four tips to efficiently managing inventory
• Use earlier performance to forecast future sales.
• Set the least and greatest inventory levels.
• Utilize an inventory management procedure, similar to FIFO.
• Utilize one system that will give an outline of your entire inventory.
Earlier Performance
The initial step to guaranteeing you have the right amount of inventory available is to assess what you have done previously. Assessing which items sold rapidly and which did not sell can help you plan for what has to come.
Min/Max Inventory Levels
There is a fine difference between an excessive amount of inventory and insufficient. You do not need your clients to experience "unavailable" messages; however, you do not need an overabundance of inventory that you cannot sell overall. Setting a base level will permit you an opportunity to reorder stock and set it back into inventory before you run out totally. Setting a most extreme level will guarantee you will not be left with the excess stock sitting in the warehouse unsold.
Use Inventory Management Technique – FIFO
Utilize an inventory management strategy to figure out which stock should sell first and which should sell last. One example is FIFO, First in First Out. Most organizations can profit by a FIFO method. With perishable goods, this will guarantee that your item is sold before it expires. With attire, this will assist you with having pattern styles available to be purchased at the opportune time.
One System that Provides an Overview
The way to the entirety of the above advances is having one inventory management system that can give an outline of your entire inventory. With one framework, tracking inventory-related information you will actually want to settle on educated choices about when more stock should be ordered and how much stock should be available consistently.
Goods Order Inventory is the best inventory management system for this job. Our fully customizable commerce operations platform will cull the data for you and help your inventory to have at all times.
Click here to schedule a demo and see how we can help you maintain your inventory.