It becomes very important to gain a complete control and efficiency when managing inventory for your business. Before the advent of technology, managing the complete lifecycle of inventory processes was the biggest challenge for any sized retailers.
However, today, Goods Order Inventory System (GOIS), offers a comprehensive out-of-the-box barcode solution to increase inventory count accuracy. With our integrated barcode system, easy-to-use and implement software, comprehensive training and technical support, Goods Order Inventory System (GOIS) has all your mobile barcode inventory management needs covered.
Barcode Inventory Management System Capabilities
With barcode inventory system GOIS can help you in following aspects of your business:
• Scan barcodes at various stages in the inventory chain
• Ship, receive, and perform inventory count
• Order management
• Track inventory or its parts across multiple locations
• Integrate with your accounting system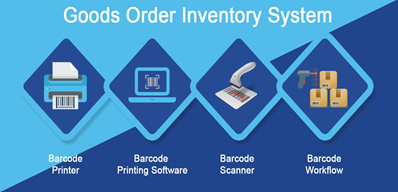 Here are few Barcode scanner key benefits
Speed – Barcodes were developed mainly to improve the speed of sales transaction – before, on and after the point of sale
Greater accuracy – Relying on a barcode to process information is far more precise than relying on manual data, which is extremely prone to mistakes.
Real-Time data – Because of the processing speed, information about inventory levels or sales is available in real time.
Minimum Training required – Thanks to the ease of the barcode scanner, employees need little training to understand.
Improved Inventory control – Being able to scan and track inventory yields a much more accurate count, as well as a better calculation of inventory turn.
Low cost – Generating barcodes is quick and easy, as is installing a barcode system. The potential savings can be realized almost immediate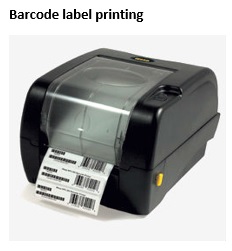 In addition to barcode scanning, Goods Order Inventory System (GOIS) can also print barcode labels. Every company handles bar code labels slightly differently so we designed the system to be very customizable and present many options for barcode printing.
Regardless of what information – UPC codes, product ID, serial numbers, lot IDs or a combination – is used in the naming convention, we can support it.
Discover more about Goods Order Inventory System (GOIS)
For more info and a tailored demonstration, please reach us at us at
support@goodsorderinventory.com or call: +1 (888) 745 3321